With a gin and tonic in hand, David was planning the conference sessions for the upcoming NOI conference 2010 in Nottingham when I met him and began to talk about what some of the speakers had chosen to speak on and why it excited him: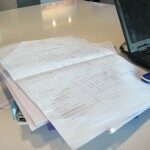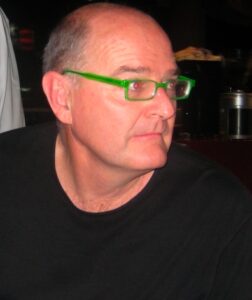 I can't help but get excited when I look at the calibre of speakers that we've managed to attract to our neurodynamics and neuromatrix conference in Nottingham, UK.
Elsbeth McLachan, one of Australia's most revered neuroscientists, will kick the conference off after Jamie Catto (!) has opened it with some pain insights via music. Elspeth first showed us that peripheral nerves are really plastic and sensitive to stress. Herta Flor, from Germany, will be speaking on the brain's remarkable plasticity including its potential to reverse. It's great to have female neuroscientists, we've heard from the men for too long!
Mick Thacker is a well known English rugby player, dragon fly collector and bon vivant. He has got an 'out there' talk on movement as antigen. Movement creates an immune response in the brain, it can be too much but if you grade it, appropriate movement is really healthy for the brain. Mick Thacker will be talking about this issue, and that even notions of fear of movement is an immunological response in the brain.
All the way from Belgium, and now heading a neuropathic pain research team at the University of Queensland is Michel Coppieters. He is one of the world's leading researchers in the science of neurodynamics, an often maligned area of rehabilitation but critical because there is a body physicality to most pain states, especially in the nervous system.
And finally Lorimer Moseley: goodness knows what he will talk about but you can be sure it will be synaptic, worthwhile, out there and he won't dress for the occasion. But you can guarantee we will hear some new and thrilling practical consequences of our knowledge of plasticity.
We've planned this conference as a purely intellectually nourishing event.  It will be hard work, there is no golf day or time off, though we will have a few pints. We seek nothing more than beneficial conceptual change for clinicians managing chronic pain and stress states which affect at least 1 in 4 people.