We have just published the results of a small experiment looking at acupuncture in people with chronic low back pain (see here). Now that is not a sentence I thought I would ever write, so there is some explaining to do. Acupuncture is a common treatment for back pain and one that has been well researched. The outcome of this research effort is pretty clear, acupuncture performs no better than placebo, which is what one might expect given the implausibility of traditional acupuncture and its incompatibility with well understood concepts within anatomy and physiology. However, a number of studies have shown that although true and sham acupuncture are no different, they are both better than usual care. While there are many explanations for this finding (some we discuss here), one favoured by advocates of acupuncture is that sham acupuncture is an active treatment and shares a mechanism of action with traditionally applied acupuncture.
Lots of ideas have been proposed; one mechanism that I think has some plausibility is that both true and sham acupuncture might help people with back pain by improving self-perception and awareness of the back. There is plenty of data supportive of the idea that self-perception is altered in chronic back pain and it might be that needling the painful area improves symptoms through a sensory discrimination like effect. One interesting thing about this proposal is that it can be easily tested. If this explanation is valid then the effects of acupuncture should be enhanced when the sensory discrimination like effects are enhanced.
We tested this idea using a randomised cross-over experiment. In both conditions we used the same number of needles, in the same points, inserted to the same depth and with an identical type and amount of needle manipulation. In the control condition, participants were asked to relax and not focus on the needles. In the experimental condition, participants responded to each needle manipulation by trying to localise the position of the needle that was being manipulated with reference to a picture of the back with the position of each needle marked. We measured pain on movement after each condition and found that people reported less pain after the experimental condition compared to the control condition.  This finding provides some support for the idea that people might derive benefit from acupuncture due to changes in self-perception, though there are other possible explanations.
It is a small experiment that only assessed pain on movement immediately after treatment, so is not the sort of data that should be strongly informing or changing clinical practice. It does build on the idea that impaired awareness and self perception could contribute to the clinical condition of chronic low back pain and offers some food for thought for those people using and researching acupuncture in the management of chronic pain. Foremost, it raises the issue that maybe needling should occur in areas of pain/altered perception rather than being based on the principles of TCM, in fact the results pose the question of whether penetrative needling is needed at all. Clearly there are a number of questions still to be answered.
About Ben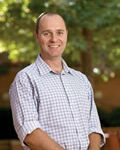 Ben Wand is currently the coordinator of musculoskeletal studies for the Physiotherapy program at the University of Notre Dame Australia. He completed his original physiotherapy degree, as well as post graduate qualifications in sports science and manipulative physiotherapy in Sydney. He undertook his PhD at Brunel University in London on physiotherapy management of acute low back pain. His current research interests include the role of central nervous system dysfunction in chronic low back pain and physiotherapy management of chronic spinal pain.
References
Wand BM, Abbaszadeh S, Smith AJ, Catley MJ, & Moseley GL (2013). Acupuncture applied as a sensory discrimination training tool decreases movement-related pain in patients with chronic low back pain more than acupuncture alone: a randomised cross-over experiment. Br J Sports Med, 47 (17), 1085-9 PMID: 24021562
O'Connell NE, Wand BM, & Goldacre B (2009). Interpretive bias in acupuncture research?: A case study. Eval Health Prof, 32 (4), 393-409 PMID: 19942631