On 23 August 2023, Brain, Behavior, and Immunity published the article, "Beyond Biopsychosocial: The Keystone Mechanism Theory of Pain." In this article, researchers from the United Kingdom and Germany propose the keystone model of pain, which offers a practical balance between the expansive biopsychosocial model of pain and other reductive approaches by providing advantages for the transition from treating at the population level to that of individual people. In the podcast below, two of the article's authors speak with PRF contributor Lincoln Tracy, PhD, Monash University, Melbourne, Australia. They discuss how the group formulated this theory of pain and how it builds upon the successes of the biopsychosocial model to provide a theoretical foundation for basic and translational pain science to move forward with a strong emphasis on factors that shape an individual's pain phenotype in a practical manner.
Podcast participants include:
Timothy Lawn, PhD, King's College London, UK
Jan Vollert, PhD, University of Exeter, UK
Lincoln Tracy, PhD, Monash University, Melbourne, Australia (host)
This podcast is also available on Apple Podcasts here. 
About the participants: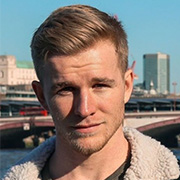 Timothy Lawn, PhD, recently completed his doctoral work within the Department of Neuroimaging Sciences at King's College London and is an incoming postdoctoral fellow at Harvard University and Mass General Hospital. He applies novel multimodal neuroimaging methods to examine how heterogeneity in brain function across multiple scales maps onto experience and pathophysiology at the individual level. You can learn more about Tim at his website.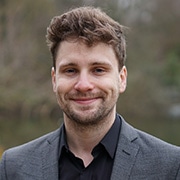 Jan Vollert, PhD, is a bioinformatician with a PhD in neurophysiology, working as an assistant professor at the University of Exeter in the UK. His research focuses on the application of statistical and computational models in pain research for establishing personalized pain medicine, using sensory testing, patient-reported outcome measures, -omics, and other methods. He has been an invited speaker at congresses of the IASP, NeuPSIG, and the European Pain Federation (EFIC), and serves as a member of PRF's Editorial Board and as a section editor of the European Journal of Pain. He also engages in multiple functions in the IASP, the NeuPSIG, and the German Research Network on Neuropathic Pain.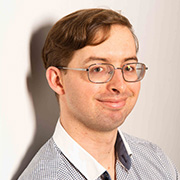 Lincoln Tracy, PhD, is a freelance science writer, a research fellow at Monash University, Melbourne, Australia, and a frequent PRF contributor. You can fellow him on Twitter – @lincolntracy.
Featured image: Figure 1: Lawn et al. Brain, Behavior, and Immunity. 2023 August 23; 114:187-192. The novel keystone model of pain proposed asserts that we must identify "keystone mechanisms" that capture diverse but pivotal aspects of pain processing, which can be examined in isolation or combination to provide phenotypic stratification.