Date: Thursday, June 15, 1 p.m. to 2 p.m., Eastern (US) Time
This webinar is being produced through a collaboration of the IASP's Pain and Placebo Special Interest Group and the University of Maryland, Baltimore, USA – in particular – the University of Maryland School of Nursing's Placebo Beyond Opinions Center and the University of Maryland's Center to Advance Chronic Pain Research. All three groups are aligned on advancing unbiased knowledge of placebo effects by promoting interdisciplinary investigation of the placebo phenomenon and nurturing placebo research.  
THIS WEBINAR IS UNIQUE IN THAT IT IS BEING HOSTED (BOTH IN-PERSON AND VIRTUALLY) BY THE UNIVERSITY OF MARYLAND. AS SUCH, A LINK TO THE WEBINAR WILL NOT BE DISTRIBUTED UPON REGISTRATION – RATHER – A LINK TO THE WEBINAR WILL BE DISTRIBUTED TO REGISTRANTS VIA EMAIL BOTH 24 HOURS AND 1 HOUR PRIOR TO THE WEBINAR. FOR ANY QUESTIONS, PLEASE FEEL FREE TO EMAIL GREGORY CARBONETTI AT GREGORY.CARBONETTI@IASP-PAIN.ORG.


Feelings, emotions, and moods are at the core of human existence. They reflect internal affective states that continuously interact with the external world, shape thoughts and motivate behaviors. Furthermore, these affective states are adaptive – capable of boosting survival and social connectedness. However, they can also negatively impact health and well-being.
This webinar will explore the conceptual, mechanistic, and clinical relationships between pain and emotion – highlighting the value of bridging the pain and emotion communities – and offer ample opportunities for exciting new research. To better understand these phenomena, the presenter will discuss them through the lens of cognitive neuroscience, experimental psychology, and health informatics, while integrating perspectives from emotion science, social psychology, and pain medicine. The webinar will feature:
Gadi Gilam, PhD, Hebrew University of Jerusalem, Israel (Dr. Gilam's website)
Luana Colloca, MD, PhD, University of Maryland School of Nursing, USA (host)
About the Presenter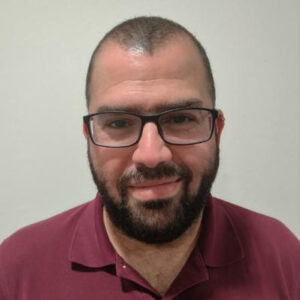 Gadi Gilam, PhD, achieved his PhD in psychology and cognitive neuroscience in 2017 at Tel Aviv University, Israel, under the mentorship of Professor Talma Hendler. He completed a postdoctoral research fellowship in Stanford University's Division of Pain Medicine (California, USA) under the mentorship of Professor Sean Mackey. In 2021, Gilam joined the Institute of Biomedical and Oral Research, Faculty of Dental Medicine, at Hebrew University of Jerusalem, Israel, as an assistant professor, and established the translational Social, Cognitive, and Affective Neuroscience (tSCAN) lab. 
About the Host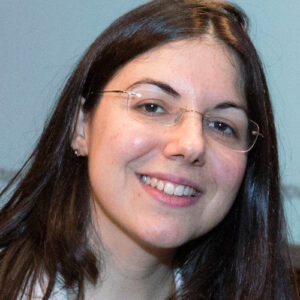 Luana Colloca, MD, PhD, is an NIH-funded physician-scientist who conducted ground-breaking studies that have advanced scientific understanding of the psychoneurobiological bases of endogenous systems for pain modulation in humans, including the discovery that the vasopressin system is involved in the enhancement of placebo effects with a dimorphic effect. Currently, her team conducts basic and translational research on genomics of orofacial chronic pain, brain mechanisms of expectancy – and observationally induced hypoalgesia – and immersive virtual reality. Her research has been published in top-ranked international journals including Biological Psychiatry, Pain, Nature Neuroscience, JAMA, Lancet Neurology, Science and NEJM. The impact of her innovative work is clear from her outstanding publications, citation rate, numerous invited lectures worldwide and media featuring by The National Geographic, The New Scientist, Washington Post, Boston Globe, The New Yorker, Nature, The Guardian, The Wall Street Journal, and U.S. News and World Report.