Five early-career pain researchers continue to participate in the IASP-PRF Virtual Correspondents program focusing on the IASP 2022 World Congress on Pain, which took place 19-23 September in Toronto, Canada. The IASP-PRF Virtual Correspondents program is a unique science communication training program that provides participants with knowledge and skills needed to communicate science effectively to a wide range of pain researchers, patients, and the greater public. The Correspondents will conduct interviews with pain professionals, write summaries of scientific lectures – and provide blogging, too! Take a look at their last blog posts reflecting on the World Congress below.

See previous blog posts about the World Congress
Blog Posts Written During Congress
IASP-PRF Virtual Correspondents Blog Posts: Reflections
Pain is one of the most profound and universal human experiences, and I sometimes forget this fact when I'm focused on deciphering a single mechanism. The IASP 2022 World Congress on Pain reminded me of this global burden and our collective efforts to uncover effective management strategies.
Yet pain is also a unique individual experience. How do we "see" pain? How can we "hear" pain? How do we "touch" pain? It's difficult to diagnose and measure, and challenging to treat due to its individuality and multiplicity of dimensions. Our efforts to "see, hear, touch," and understand pain – to acknowledge and respect its individuality – coalesced at the World Congress.
What has affected me the most since #IASP2022 has been my realization of pain medicine's growing inclusivity. Treatment methods that had once been stigmatized –or factors that had not been recognized as contributing to the pathophysiology of pain – are now being rigorously investigated. Attending lectures and walking through the maze of posters was enough to sufficiently capture the increased diversity of our research efforts.
Many in-person attendees have already returned to their daily tasks, experiments in need of troubleshooting, proposals (with submission deadlines approaching), and clinical responsibilities. I find myself reflecting on the juxtaposition of how global, and yet how individual, the experience of pain is.
It's fortunate that we possess a "scientific language" we can use to communicate our research around the globe. However, I wonder about the "language of pain" across different cultures. Do we miss the nuance, centuries of cultural experience, and the coping mechanisms embedded within different languages?
Then, I found myself smiling when the name of the clinician-scientist I met at the World Congress appeared in my PubMed search – with their published manuscript investigating the role of culture in chronic pain.
Ozge Erdogan, DDS DMSc, recently completed her doctoral training at the Harvard School of Dental Medicine, Boston, US – @ozgeerdogan
I believe we were fortunate to have a hybrid format for the IASP 2022 World Congress on Pain. A virtual program is able to reach a broader audience – especially those who cannot afford to travel. However, now that many conferences have returned to in-person-only meetings, does it still make sense to attend virtually? I think the answer depends on what you want to get out of it. Here, I've compiled a short list of pros and cons regarding virtual attendance that you might consider the next time you register for a meeting:
Pros
1. Safety and comfort right in your favorite space. This is obvious, particularly to those people who don't want to undertake the hassle of flying, staying in a hotel, and/or finding seats in a standing-room-only session. Some of us want to believe that the pandemic is over and the days of social distancing are finally gone – but new strains are still emerging. At the end of the day, it's still our responsibility to protect ourselves and our community.
2. Efficient notetaking. Since you are in front of your computer, being able to research background information regarding speakers and their presentation topics is just a click away. You can even communicate with a colleague to refine your notes without distracting from the proceedings!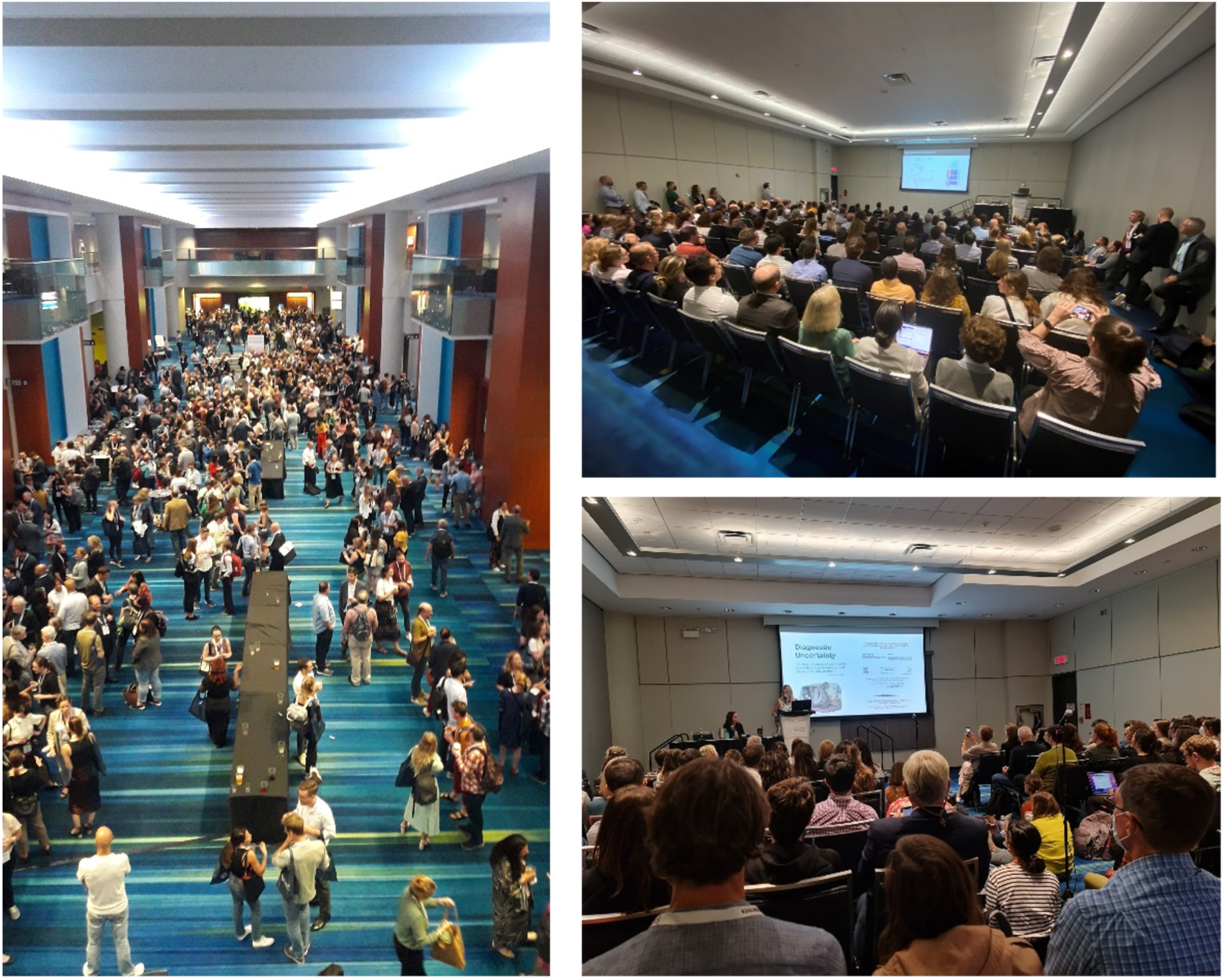 Cons
1. Limited sessions available. While the virtual session is cheaper, you get what you paid for in some instances. For example, only plenary lectures and select topical workshops from the World Congress were available virtually. I work in the neuropathic pain field, and there was a plethora of workshops on basic science, sex differences, mechanisms, novel approaches, and tools I could not attend. As someone new to the field, access to Refresher Courses covering the fundamentals would have been helpful, too.
2. Missing in-person interactions. I saw tons of photos from social media that included people having fun. Some sessions were in an exciting debate format. There were also afternoon mentoring sessions with your favorite scientists for early-career researchers. If you attended virtually, you also missed conversing with presenters at their poster. Did I forget to mention all of the "freebies" and information packets you can get from the Exhibit Hall?

As a virtual attendee, I got my dose of helpful takeaways. I also made connections with the pain research community through Twitter. However, I find it most helpful when you can bounce your ideas off of others and share your "ups and downs" of the graduate school journey. With that, I think attending in person is more valuable, but I appreciated my virtual experience as well. I hope to join you all in person at the 20th World Congress in Amsterdam!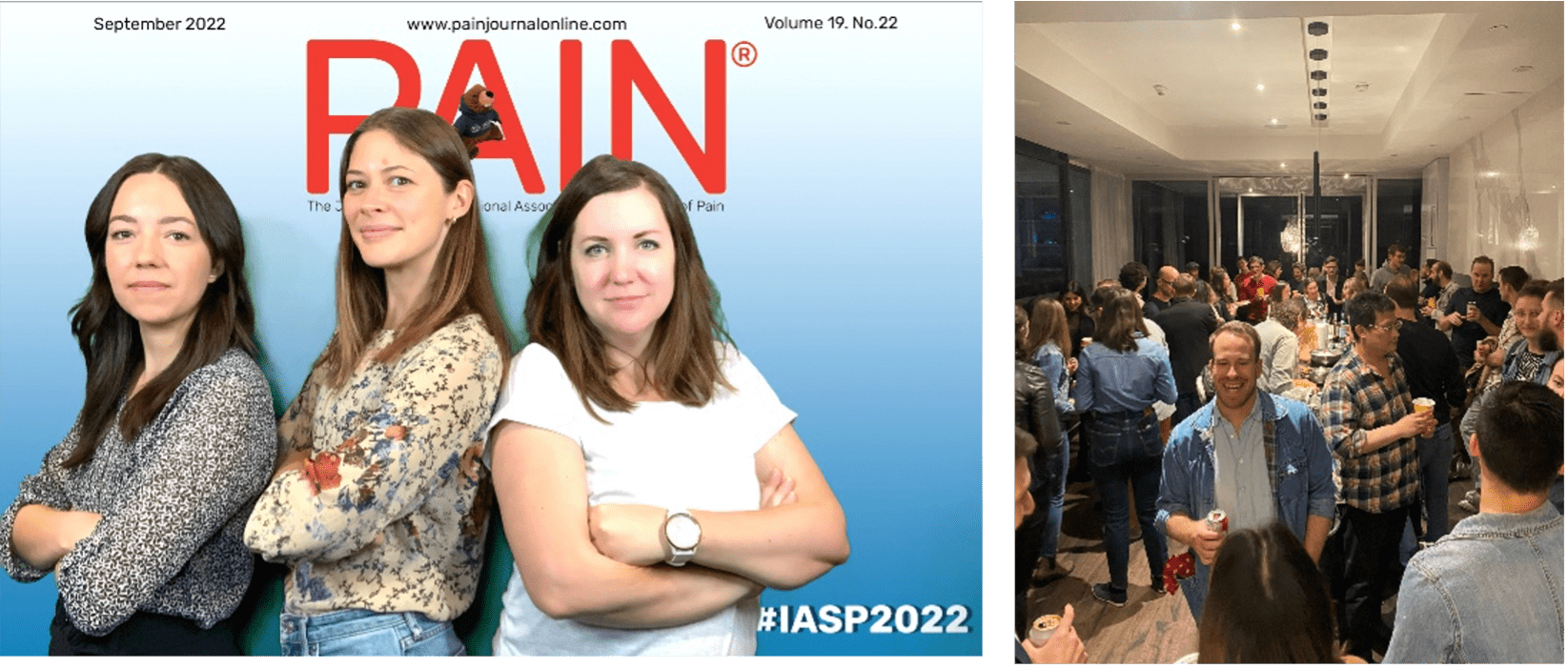 Jortan O. Tun, MS, is a PhD candidate at the University of Utah, US – @JortanTun
"Wonder inspires the wish to understand; awe inspires the wish to let shine, to acknowledge, and to unite" (Weger & Wagemann, 2018).The IASP 2022 World Congress on Pain has helped me to understand both the magnitude of scientific achievements and hurdles in the fields of pain research and medicine. Overwhelmed by the vastness of the data presented, I often find myself in awe of the possibilities we are given with our modern technologies and the innovative minds working behind the scenes.
During the World Congress, I felt united with other individuals who are seeking answers to similar questions and share comparable thoughts and struggles. It's refreshing to meet some of the remarkable personalities behind the names you so often read authored on papers. Observing how these individuals think and speak helps me to understand their data and conclusions.
Hearing different perspectives and advice from other early-career researchers and younger investigators has reassured me that there is not "one path to follow," and gave me the courage to dream bigger.
To me, #IASP2022 was so much more than just a conference. Not only has it boosted my excitement about pain research, but also broadened my perspectives on different areas of research to consider and which trajectory I aim to pursue. For this, I am grateful.
Paulina Scheuren, PhD, is a postdoctoral fellow at the Spinal Cord Injury Center, Balgrist University Hospital, University of Zurich, Switzerland – @ScheurenPaulina
Doing science involves a lot of detailed and rigorous processes that culminate in something new. The fun fact is that once something new is generated, scientists are already thinking about how to develop it further. I mention this because of how I'm feeling after #IASP2022. It's like the World Congress paved the way for new possibilities in pain science and highlighted research directions for the development of effective strategies for pain relief.
The debates that took place during #IASP2022 made the understanding of these new possibilities very clear. For example, one debate explored the role of digital interventions for pain relief, and I expected to see a series of independent lectures. What I saw was a hot debate between two renowned researchers who have different positions on the same topic and used strong and clear arguments to support their ideas. It called on us to improve our critical thinking and rationale for developing (or not developing) online interventions for chronic pain. In-depth discussions like this move science forward.
Another key message from #IASP2022 was the renewed call to focus on the social components of pain, as many lectures addressed how these issues are involved with pain onset and persistence. I was delighted to hear discussions about how gender beliefs, family environment, racism, and poverty can all contribute to the pain experience. Although it is reasonable to think that these factors are related, it was great hearing experts in the field expand this vision beyond what we are accustomed to reading in papers. I believe it's evident from #IASP2022 that a next step is to increase our assessment of social factors to better understand pain mechanisms and interventions.
#IASP2022 was an experience that I will never forget, and now it's time to translate our learnings into practice and explore new possibilities. Let's move science forward!
Fernando Sousa, MRes, is a PhD candidate in the Department of Physiotherapy at Monash University, Melbourne, Australia – @fernandosouf
When I began to pursue my PhD in 2019, a mentor told me, "Maca, your PhD years will be the best of your life." COVID-19, which began during my second year, made it difficult to trust this mentor. How can I live my life if I'm stuck at home? Nonetheless, my feelings have changed during 2022 – particularly after the IASP 2022 World Congress on Pain.
#IASP2022 was – without a doubt – one of the best meetings of my life. In particular, I was blown away by the intersection of pain field disciplines (and the number of tweets I can write in one day!). For example, is there another meeting where you can visit lectures and/or debates focused on basic science research, molecular and cellular biology, quantitative sensory testing, psychology – and even racial and sex differences in pain-related conditions – all before lunch? I don't think so. There were even talks about itch and stress! I was definitely in the right place.
Now, writing this from my lab in Chile, I'm still excited by the wonderful speakers I saw, the beautiful city of Toronto, and the friendly IASP community. Perhaps, most importantly, I'm excited for myself and my future. As a young female scientist from Latin America, I do not always have the opportunities to travel for this type of conference. I tried to make the most of it. I talked to everyone, asked questions, and even criticized my own work. With these accomplishments, I feel I'm on the right path. After almost four years into my PhD program, this World Congress validated my beautiful journey of science and research. These have been the best years of my life (so far)!
Macarena Tejos-Bravo, MS, is a PhD candidate at Pontificia Universidad Católica de Chile in Santiago – @MacaTejosB