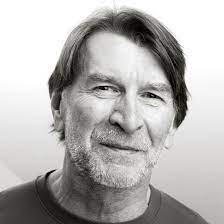 Stephen B McMahon: 21 December 1954 – 9 October 2021
IASP is saddened to learn of the loss of Professor Stephen McMahon, PhD FMedSci, who died peacefully at his home on 9 October 2021. He was the Sherrington Professor of Physiology at King's College London.
Usually known simply as "Mac", he was a pain neuroscientist  of great distinction. In a career of more than 40 years, he published over 350 contributions to the scientific literature, including a number of key ground-breaking papers.
Having trained with Professor Patrick Wall early in his career, Mac in turn went on to act as inspirational teacher and mentor to many members of the pain research community;  who now go on to represent his enduring scientific legacy.
He was a talented leader and directed several major pain research collaborations, including  the London Pain Consortium and IMI-European, though which a large number of colleagues benefited from his wisdom, insight and energy.
In 2016, IASP recognized his contributions in the form of the John J. Bonica Prize for Distinguished Lifetime Achievement in the Basic Science of Pain.
IASP extends sincere condolences to his wife Sara and children, and to his many friends and colleagues around the world.
A full obituary will be published in due course.