This award recognizes the following individuals for their outstanding level of excellence in pain-related programs in a developing country.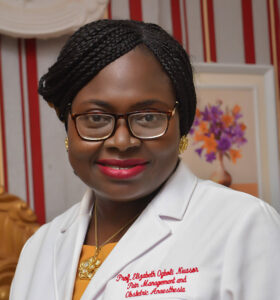 Dr. Elizabeth Onuwa Ogboli Nwasor is recognized for her work in obstetric anesthesia, pain management, palliative care, pain education, and patient safety. She became a Fellow at West African College of Surgeons in Anesthesia in 2001 and received her Master's in Public Health in 2010. She obtained a Fellowship in obstetric anesthesia and pain management at the Edith Wolfson Medical Center in Holon, Israel.
Dr. Elizabeth Nwasor is Professor and Chief Consultant, Department of Anesthesia, Faculty of Clinical Sciences, College of Medical Sciences, Ahmadu Bello University, and Ahmadu Bello University Teaching Hospital, Zaria, Kaduna State, Nigeria where she is the Head Obstetric Anesthesia and Pain Management.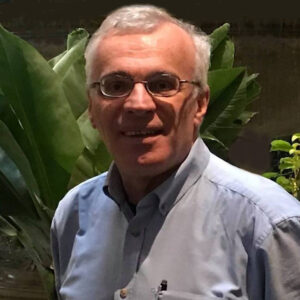 Dr. Merab Tsagareli is recognized for his work on the study of transient receptor potential (TRP) channels in pain and itch and the role of opioid and cannabinoid systems in analgesic and tolerance effects of non-steroidal anti-inflammatory drugs (NSAIDs). His interests include the history of physiology and neuroscience.
Dr. Tsagareli earned his PhD at Lomonosov State University in Moscow and works as a Laboratory Director of Pain and Analgesia at Ivane Beritashvili Center for Experimental Biomedicine in Tbilisi, Georgia. Dr. Tsagareli has been an IASP member since 1999 and is the Founder and President of the Georgian Pain Research Society.